​Innovation is at our core.  For more than 85 years, we've been focused on saving and sustaining lives and elevating patient care.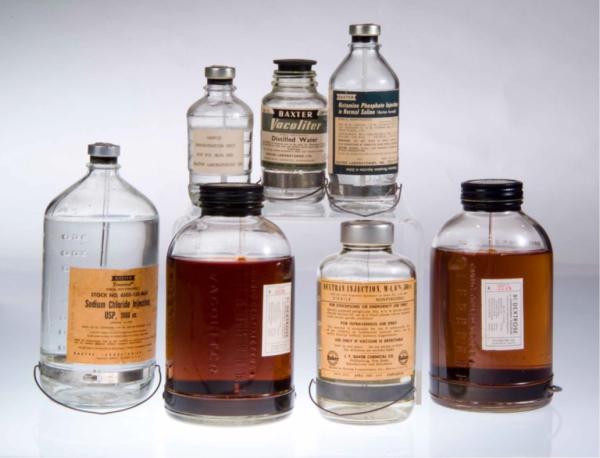 ​1930s: Our First Decade of Innovation
1931: Drs. Ralph Falk and Don Baxter launched the Don Baxter Intravenous Products Corporation, the first commercial manufacturer of prepared IV solutions.
Not long after our founding, we introduced the TRANSFUSO-VAC container for blood collection and storage, which made blood banking practical and allowed storage for up to 21 days. 
By the decade's end, we changed our name to Baxter Laboratories, Inc. and opened our first manufacturing facility in a renovated automobile showroom in Glenview, Illinois.